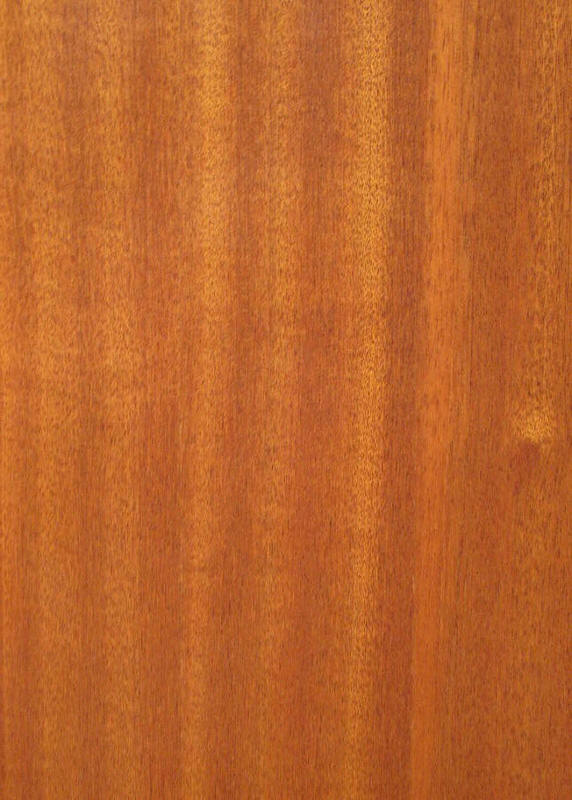 African Sapele Mahogany Wood


Truly the Best Mahogany in the World!

OTHER COMMON NAMES:
Sapelli

Sapele is a reddish-brown wood. A remarkable feature of Sapele is that the grain is interlocked and changes direction in frequent, irregular intervals. Before WWI the principal demand for this wood came from Germany where it was used for decorative cabinet work. Interestingly enough, Sapele was found in the propeller-blades of German Zeppelins. Sapele is also one of Europe's most desired woods in manufacturing doors, windows and hardwood flooring. It has a wide variety of applications and is very popular as a decorative surface veneer for high-grade furniture such as book cases and cabinets.

ORIGIN:
A large African tree ranging from Sierra Leone to Angola and eastward through the Congo to Uganda

HARDNESS:
Janka hardness is 1500,
(16% harder than Red Oak (1210 Janka)

DURABILITY:
Heartwood is moderately durable, resistance to termite attack variable.

USES:
Used extensively, guitar bodies, flooring, furniture, cabinetry, decorative moldings, paneling, doors and windows, and anything mahogany is used for.